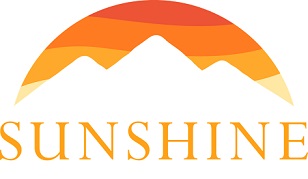 Job Description
SUMMARY:
The position's main function is to provide primary care to patients at SCHC facilities. There are additional responsibilities that involve some administrative function, overseeing, programs, participating in community outreach and education, some supervisory function and generally performing tasks that maximize quality of care provided to SCHC patients.
ESSENTIAL DUTIES AND RESPONSIBILITIES:
Assessment, diagnosis and treatment of acute illness
Management of chronic health problems
Trauma assessment, stabilization and management
Emergency Care
Ability to carry out basic primary care, including but not limited to, casting, suturing, x-ray interpretations, etc.
Dispensing of medications
Performance and interpretation of lab tests including consultations and referrals to specialists, as needed
Participation in specialty clinics
Maintain current written collaborative agreements with collaborative mid-level

clinicians

Participate in patient education and preventive policies and procedures
Participation in community outreach and education efforts as necessary
The Physician will oversee SCHC PIQA (Performance Improvement/Quality Assurance) processes, including providing input for the development of policies and procedures, and participation in performance audits.
Other duties as assigned.
SUPERVISORY RESPONSIBILITIES:
Received: Works under the direction of the Medical Director. Supervision is through personal conferences, general observation of work in progress, and periodic review by supervisor of completed work.
Performed: Maintain a consultative relationship with mid-level practitioners on an as needed basis.
EDUCATION AND/OR EXPERIENCE:
Graduate of an accredited nationally recognized medical school. Completion of a USGME approved residency program. Professional license to practice as a physician. Must obtain and possess or be eligible to apply for Alaskan medical license. Board eligible or Board certified in Family practice or internal medicine. Maintain membership in applicable specialty board. Must be in good standing with national and/or state professional organizations, with current continuing education requirements and professional licensure. Two years minimum working in rural and/or underserved clinical environment preferred. Current DEA license required (or in application process). Current ACLS required. Additional emergency licensure recommended (PALS, ATLS, etc.)
KNOWLEDGE AND ABILITIES:
Absolute understanding of need for patient confidentiality in all Sunshine Community Health Center matters
Commitment to patient involvement in the practice of their own health care decision-making
Skill and knowledge in the practice of primary health care
Knowledge of the behavior and needs of patients
Ability and willingness to take on future leadership role
Ability to interact positively with patients
Desire to become a team member working towards a common goal of delivering health care
Ability to work with a wide range of patients of varied socioeconomic and ethnic backgrounds as well as alternative lifestyles
Be knowledgeable about, and be willing to use appropriate coding and billing techniques as required by the Clinic
Skill in dealing with patients and visitors as well as other staff members
Ability to work independently and use good judgment in work prioritization
Ability to complete difficult/complex tasks
Ability to follow oral and written instructions
Apply Here
PI125076384
Employment/Position Type:
Full Time
Job Code:
125076384